Ecotourism in Patagonia Argentina

The blue route, on the coast of Patagonia, stretching across 500 miles and crosses three "blue parks" and a petrified forest. The route is a paradise for ecotourism in the amount and variety of wildlife that can be seen there.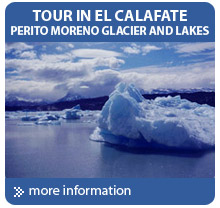 One of the first cities that runs this route we can find the Chubut Shrimp. On that location it was created three years ago the Patagonia Coastal Marine Park. A reserve that protects 40 species of birds and 10 mammals, including penguins, steamer ducks, whales, guanacos, rheas and sea lions. It comprises 130,000 hectares and includes Cape Two Bays, Bahia Bustamante and some 60 islands and islets.
The next destination in the Blue Route is Puerto Deseado, Santa Cruz. From there nautical excursions depart and land at Penguin Island Marine Park, established in 2009, which protects 170,000 hectares of sea and many islands between the river and the bay Laura Desire. Its emblem is the Rock hopper penguin. Outside the usual route of the Blue Route, another recommended destination 250 kilometers away from Puerto Deseado, is the Jaramillo Petrified Forest which is one of the most important fossil sites in Argentina.
Ecotourism in Argentina, Patagonia

Continuing south worth a visit to Puerto San Julian. The biodiversity of the area, led to the creation of a nature reserve, located about 25 kilometers from the town, which are endemic to the Patagonian steppe, as guanacos, rheas and foxes. Also it is seen in this reserve sea animals like the dolphins, Magellanic penguins and two reproductive area of Sea dogs, one of them on the beach near the mine, and another on the beaches of Makenke stay.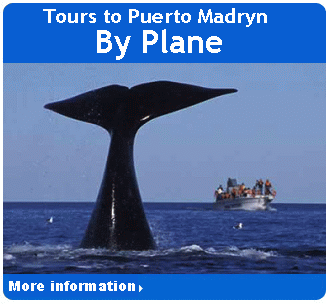 The final destination of the blue route is Puerto Santa Cruz. The city is home to the Monte León National Park. The park trails lead to a reproductive colony of sea lions of 1 hair, the island gazebo Monte Leon and fourth colony of Magellanic penguins, with 60,000 inhabitants. Inside the park there is a camping area, and from there the tide-if-you access the island walk to Monte Leon, home to cormorants, terns, oystercatchers, ibis, geese and flamingoes. At sea, there are whales, orcas and dolphins.