In this article you can find useful tourist information of Ushuaia, Patagonia Argentina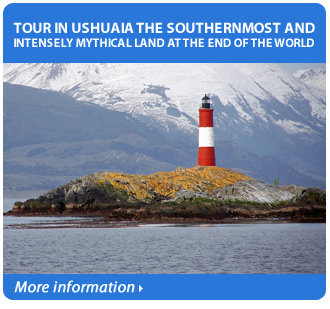 Ushuaia, the southernmost city in the world, is located in the south of the Isla Grande de Tierra del Fuego, it is the capital of the Province of Tierra del Fuego, Antarctica and South Atlantic Islands.Ushuaia is located 3088 km away from the City of Buenos Aires and 220 km from the city of Rio Grande. Ushuaia is the only city in the west of Argentina's Andes Mountains, it is located on the shores of the Beagle Channel, surrounded by Marital Mount, between Rio Pipo and Olivia. The bay on which it lies was the reason for its original name Yamana ushu means "the bottom" and waia means creek, bay or harbor.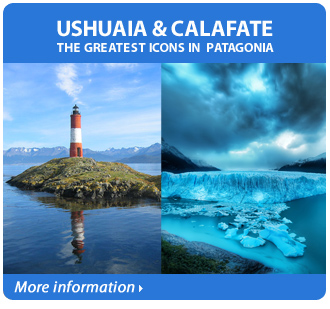 The mountain environment with its forests, rivers and glaciers are a perfect match for visitors to enjoy beautiful scenery. Ushuaia provides the ability to navigate the Beagle channel, enjoy the Tierra del Fuego National Park with its original peat bogs, ride the Train at the End of the World or visit the Prison Museum. It also has a large colony of sea lions, penguins and the bird island.
Around Ushuaia you can enjoy different types of activities in the mountains, glaciers, rivers, lakes and forests, making trekking, rock climbing, horseback riding, mountain bike, 4×4 crossings and more. In winter you can ski alpine, Nordic and snowboarding and sledding in winter resorts. Widely known as the City of the End of the World, Ushuaia complements its natural attractions and a varied geographical hotels and restaurants, making it an excellent and unique destination in Patagonia Argentina.
Ushuaia Climate Information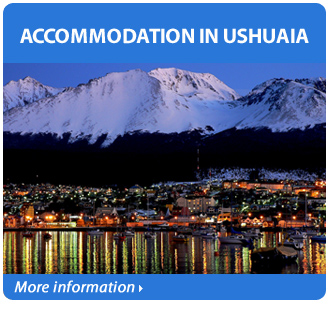 In the Köppen climate classification, the climate of Ushuaia is the type cold, wet all year, and with cold summers. This climate is also called: cold oceanic climate, or subpolar oceanic. For others it is a cold variant "Patagonian wet '. Although temperatures are cold all year, it is nestled among tall Magellanic forests, which still survive at the edges of the city. Ushuaia has an average annual temperature of 5.7 ° C and a low annual temperature variation, ranging from -0.3 in July to 9.4 ° C in January, are strange temperatures over 15 ° C in summer or below -8 ° C in winter. Records of absolute temperatures are 29.4 ° C (happened in December) and -25.1 ° C (happened in July).