Travel to Ushuaia sounds really attractive? Who does not want to travel to Ushuaia and see the end of the world town?
As soon as you arrive in Ushuaia, you will find it is a wonderful destination, so of course it's worth flying for three hours from Buenos Aires to get to that place of 60,000 inhabitants, located 3,200 kilometers south of Argentina's capital.

Ushuaia, the capital of Tierra del Fuego province of Argentina was inhabited by Indians 10,000 years ago, the area welcomed the first Europeans in 1869 and was officially founded in 1884. A few years later, in 1902, was created the Presidio (jail) de Ushuaia, making this city the most dreaded word for the worst criminals in Argentina, who, sent to that prison as the worst punishment, barely survived the cold and forced labor.
The prison was closed in 1947 and today transformed into the Maritime Museum and the Prison of Ushuaia is one of the most visited tourist spots.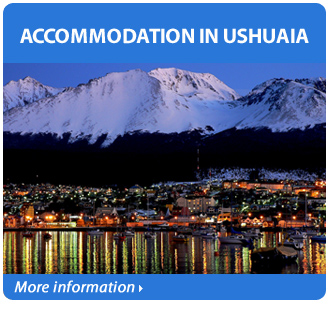 About tourism in Ushuaia it is necessary to clarify that there are 2 very different versions of Ushuaia. One thing is in spring and summer, where the town offers a range of special offers and opportunities to enjoy nature at its best and another thing is in winter when the best snow of Argentina can be found. The snow of Ushuaia covers every inch of the city, valleys, lakes, forests, and of course, the slopes of the mountains, to the delight of skiers around the world.