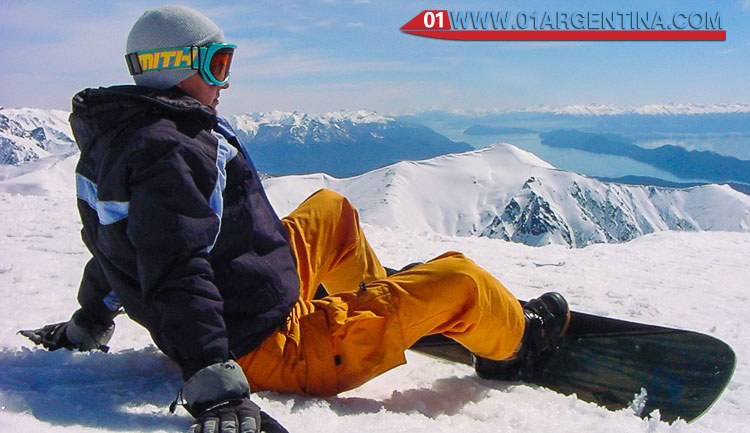 Bariloche is considered the most important winter tourist destination in South America, is not difficult to conclude that winter is the busiest station of Bariloche. High season of Ski in Bariloche runs in the city between June and early September: snow covered hills, the ski resorts are filled with tourists and mountain scenery acquire the unmistakable magic that only winter can give them. But Bariloche can also be enjoyed in other seasons. Depending on the rides and activities you wish to make, when to travel to Barilochesegún discover the characteristics of each season.
High season Bariloche
Undoubtedly, the July holidays (known as "winter") is the highest peak tourism season, as traditional students and teenagers trips throughout the region are made. The teenager tourism in this time of year the best time to enjoy Bariloche sharing the experience with young people from different places. Argentine and neighboring countries families also take advantage of school holidays to visit Bariloche and snow sports. Ski Center Cerro Catedral, the largest on the continent, is the focus of winter tourism.
During the winter it is also possible to participate in important celebrations like the National Snow Festival and the Feast of the Communities. Those who prefer a more relaxing stay, can opt for the months of June, August or September, also suitable for skiing but less overwhelmed young tourists.
Low seasons in Bariloche
Although the winter season attracts thousands of tourists the chance to enjoy snow sports during the remainder of Bariloche offers captive excursions. If what you want is to cross the lake scenery, connect with nature in all its greenery and perform adventure sports, the warm seasons are the ideal season to visit Bariloche.
Spring is the favorite season for lovers of sport fishing, as a large number of points are enabled for this activity. Also, being considered low season, the peace is much higher than in the busy winter months. Of course if you are looking for serenity, the station is less busy fall, given the amount of rainfall recorded in these months. However, San Carlos de Bariloche has many cultural and historical attractions that do not require perfect weather to captivate tourists.
Summer, with its warm temperatures and mostly sunny days, reveal another facet of Bariloche: its beaches. The shores of the lakes become the site of choice for many tourists to cool off on a hot afternoon, water sports and fishing. Playa Bonita and Villa Tacul are the main resorts of Bariloche, sites must during the summer. As if that were not enough, even in summer, the temperature drop at night, the hilltops remain snowy, giving the landscape its undeniable stamp.